What makes NTS a great place to work?
Simply put – our team, the work and the culture. If you'd like to take on a challenge, do exciting work, learn and grow your career in a caring, friendly environment that feels like family, then NTS is the place for you.
We're headquartered in beautiful Westlake Village, California, with amenities you'll love, being close to restaurants, shopping and entertainment. We also have offices in Diamond Bar, California and Arizona, including Phoenix and Flagstaff. While the work is engaging and challenging, it's also important that our teammates enjoy and maintain a healthy lifestyle, balancing work, leisure and family time. That's why we allow one day a week to work from home to give our staff the flexibility they need to create that balance. For team building, we host semi-annual company parties for staff and family. We're a close-knit group that enjoys not only accomplishing our company's goals, but our personal goals as well.
Our benefits include the following: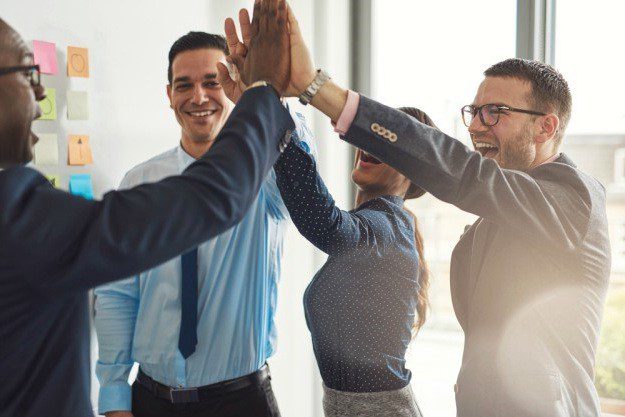 What sets us apart is our culture.   We emphasize a friendly, family-oriented environment that fosters teamwork, togetherness, and support.  We help each other with issue resolution, solve problems in a team setting when needed and meet regularly as a company to ensure everyone is on the same page and doing well.  It's this cohesiveness that enables us to provide excellent customer service while enjoying the work that we do.   They say if you love what you do, you never work a day in your life.  That's the approach we strive for and why we have excellent employee retention.  Our team loves to work here and work together.
Extending this philosophy to our customers enables us to create great working relationships and facilitate mutual learning and growth.  We do our best to allow our customers to do their best in servicing their customers, stacking success, and building a positive can-do culture in our shared endeavors.   The bonds we build and the relationships we create are as important as the work itself, as without this foundation true success can be fleeting or unsustainable.  That is why it's so important to take into account the person behind the work and treat them with the respect they deserve and meet the needs they have.  This is one or our differentiators and what we attribute our success to – consistent, predictable results by working together to solve challenging problems.